Jalan Alor is an amazing culinary experience that Kuala Lumpur has to offer. Enjoy the lively vibe and good food while being accompanied by street buskers!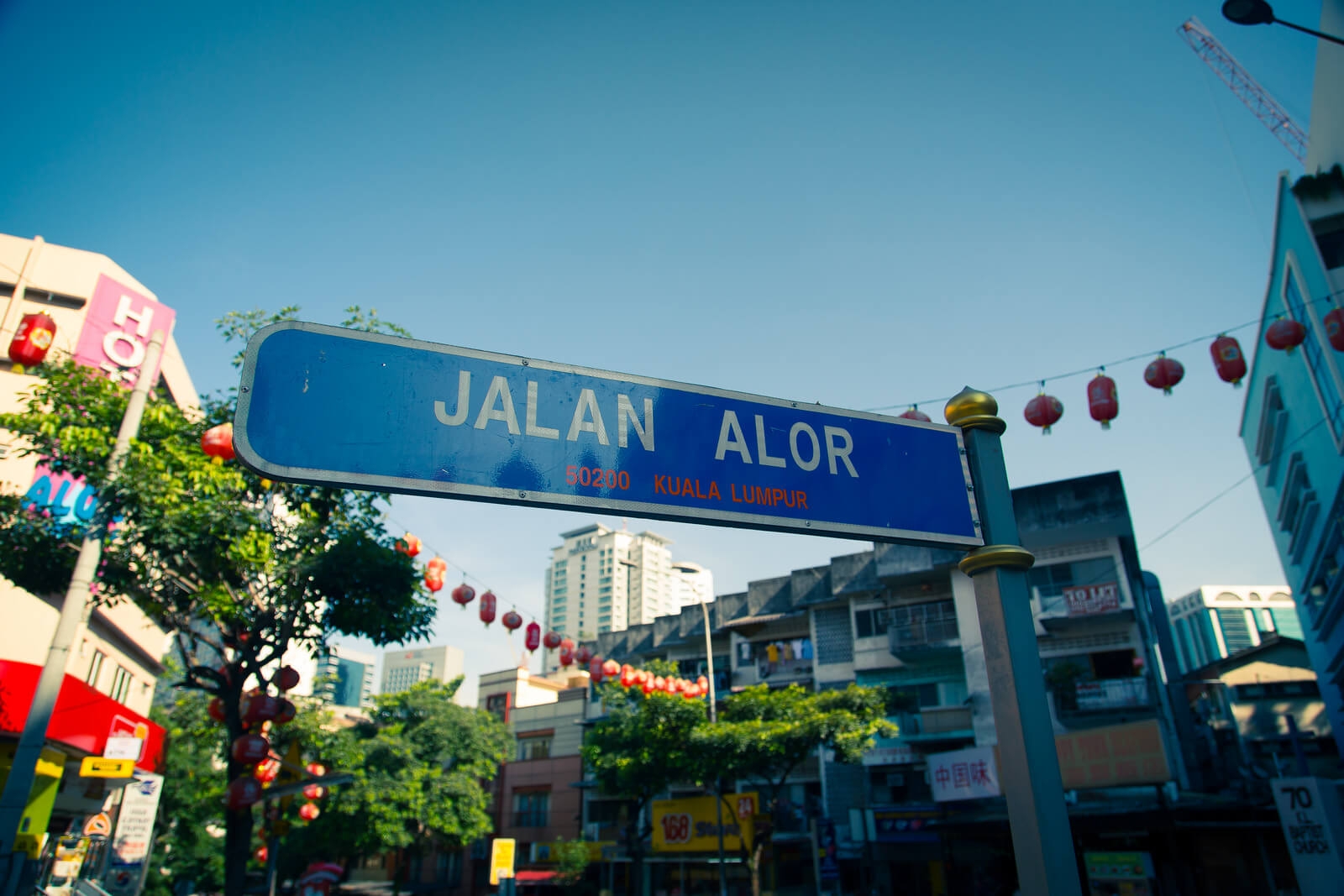 Operational Hours
| | |
| --- | --- |
| Monday | 11:00 am to 03:00 am |
| Tuesday | 11:00 am to 03:00 am |
| Wednesday | 11:00 am to 03:00 am |
| Thursday | 11:00 am to 03:00 am |
| Friday | 11:00 am to 04:00 am |
| Saturday | 11:00 am to 04:00 am |
| Sunday | 11:00 am to 03:00 am |
Located in the heart of Kuala Lumpur city centre, Jalan Alor is one of Malaysia's most popular food hunting spots. The whole character of the city changes when you step onto the street. Relatively quiet during the day, the street is transformed into a bustling outdoor food court when the sun goes down. This place was once known as the red light district and remnants of those activities still exist. However, after several face lifts, the street has literally become a food paradise for locals and tourists.
Hawkers fire up their work as hungry customers start piling in, sitting on makeshift tables and chairs lined by the roadside. These stalls will take up both sides of the road selling food that best represent Malaysia. What's great here is that you can enjoy eating while being entertained with street buskers who plays both local and international popular music!
Be sure to taste favourite Asian cuisines from main dishes such as white rice or noodles with Kam Heong Prawn, Sambal Squid, Fresh Grilled Stingray, Frog Porridge to street food like BBQ Fried Lok Lok, Dim Sum, Rojak, Satay, Deep Fried Durian and local drinks like Air Mata Kucing and Lai Chee Kang.
The advice to bring here is your appetite. There will be a lot of food that you would want to try so make sure that your stomach is ready!
All the shops allows you to tapau (take away) your food if you do not finish it or want to take some home.
Solo , Couple , Friends , Family , Group
There are a lot of pickpockets around here, so take care of your belongings. Don't leave your stuff unattended.
Sometimes the prices here are a bit higher due to the influx of tourist but still reasonable enough to enjoy a decent meal.
The waiters are a bit pushy, so be careful.
Take your time to walk around and see the menus before you decide which restaurant you want to eat in.
The best time to come here is from 8pm until 10pm. That is when everything is freshly cooked and more shops are open during this hour.
Be sure to come here early as the traffics on the way to this place are always jam causing congestion. If you are staying nearby, suggested to walk as there are a lot of other things to see around this place.
Once you're done with dinner, you can head over to nearby Changkat Bukit Bintang, a row of nightlife area where you can go bar hopping with your loved ones or friends.