One of the busiest mosques during celebrations like Aidilfitri and Aidiladha, it's also known for its magnificent structure, architecture and stunning interior.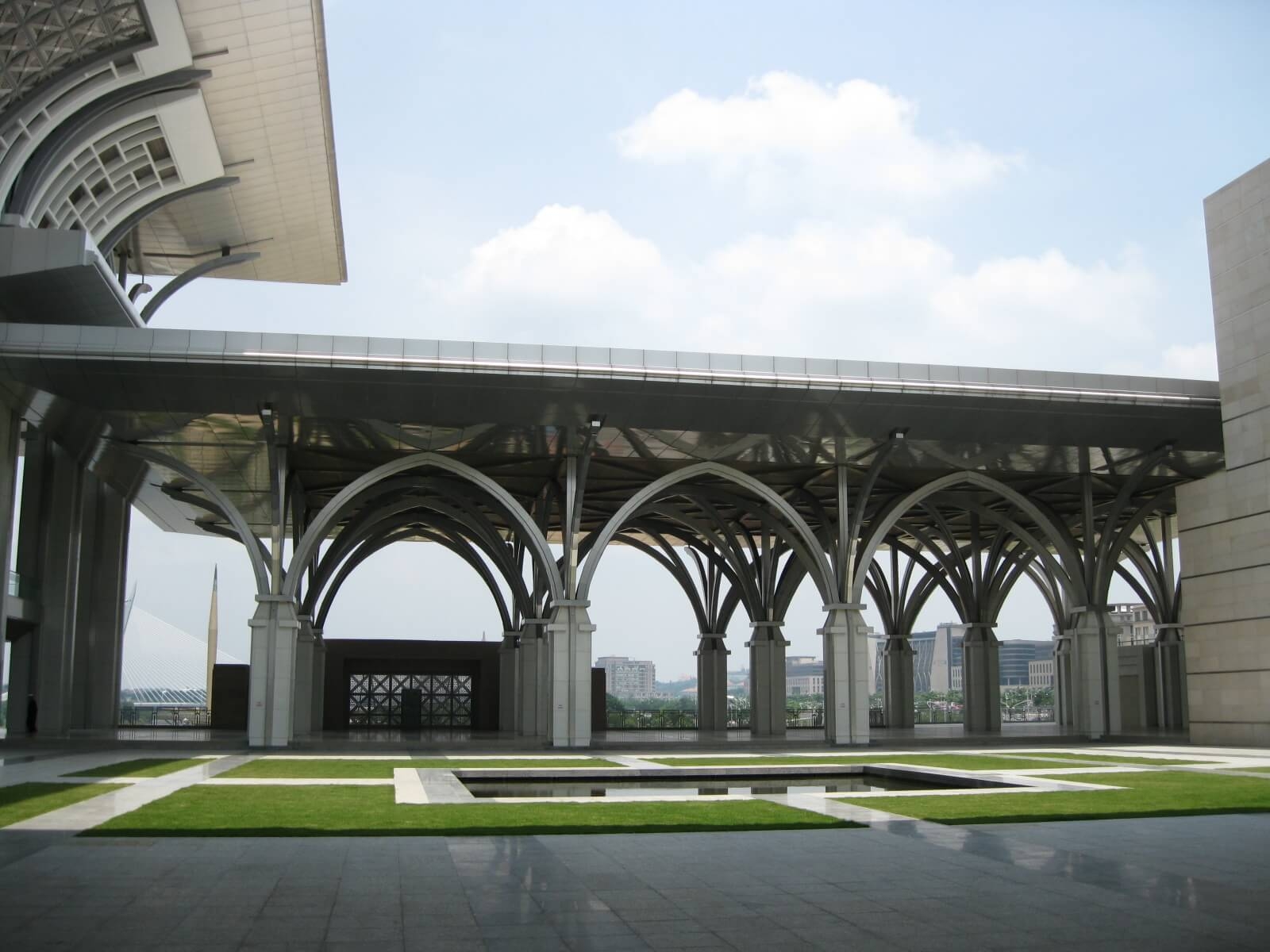 Operational Hours
Always Open
Tuanku Mizan Mosque is located in Putrajaya Precinct 3, opposite the palace of Justice. The mosque was named after the country's 13th Yang Di-Pertuan Agong, Al-Wathiqu Billah Tuanku Mizan Zainal Abidin Ibni Al-Marhum Sultan Mahmud Al-Mukhtafi Billah Shah. This mosque is able to fit up to 20,000 worshippers at a time. The main prayer hall houses the Mihrab Wall which directs the Muslim worshippers towards the kiblat.
Unlike most mosques in the country, Tuanku Mizan Mosque did not borrow their designs from the middle east. Instead, they adopt a combination of Chinese and German architectural styles. This mosque is also an open air space but it is surprisingly breezy at all times.
Take a cruise at Tasik Putrajaya that is located 1.8km away from the mosque. This 45 minutes boat ride is a nice way to see the arrangement of modern buildings from an air conditioned glass window boat. It is something that you and your family should try.
There is a souvenir shop downstairs at the mosque. Before leaving, buy some keychains or postcards to give friends and family back home. Also take a lot of picturesque photos of the beautiful design of the mosque as a memory of you in Putrajaya.
Solo , Couple , Friends , Family , Group
You can either come here by car, taxi, or take one of Putrajaya busses. Ask the bus driver first if they will stop at the mosque. Most of the bus drivers here are friendly and is willing to bring you to this famous mosque.
The car park location is on the lower ground. You will have to take the escalators up to the ground area.
There is a very nice view at the mosque during sunset. Come during this time and get your camera ready to snap some great photos!
The mosque will be very crowded during Friday prayers which is held every Friday, at around 1pm - 2pm.
There are a lot of facilities provided at the mosque such as robes, souvenir shop and guided tour.
Do not litter. Always keep the grounds of the mosque clean as it is a religious site.