If you want to find anything that is related to Indian culture, Little India offers fashion, food and pop culture dedicated to the local indian community.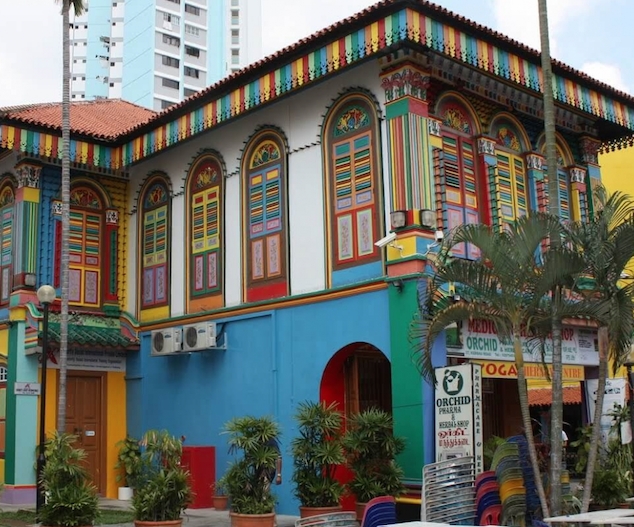 Operational Hours
| | |
| --- | --- |
| Monday | 10:00 am to 11:00 pm |
| Tuesday | 10:00 am to 11:00 pm |
| Wednesday | 10:00 am to 11:00 pm |
| Thursday | 10:00 am to 11:00 pm |
| Friday | 10:00 am to 11:00 pm |
| Saturday | 10:00 am to 11:00 pm |
| Sunday | 10:00 am to 11:00 pm |
Little India is situated in the centre of the Penang Heritage Zone and covers 3 streets: Lebuh Chulia, Lebuh Queen and Jalan Pasar. Its strategic location makes it easy to get around to other heritage spots in the area such as the Khoo Kongsi Temple, the Taoist Kuan Yin Teng Temple, Cheong Fatt Tze Temple and Pinang Peranakan Mansion.
Walking along Jalan Pasar (Market Street), you will be greeted with vibrant Indian music from the many fashion stores that are available. If you are looking for some nice garments, these stores sell colourful sarees, silk and cotton textiles, and everything that celebrates the Indian culture. If you are craving for an Indian inspired meal - then Little India offers that in abundance. Here, you can get your fix of all tasty roti canai, thosai, briyani rice, tandoori chicken, tikka masala at affordable prices. Try the banana leaf rice and the assortment of fried chicken, fish, squid and rassam that will surely satisfy any hunger!
Top 5 Nasi Kandar in Georgetown: (no particular order) 1- Nasi Kandar Beratur 2- Line Clear Nasi Kandar 3- Kassim Nasi Kandar 4- Restoran Sup Hameed Nasi Kandar 5- Restoran Hameediyah
There's jewellery, clothing, spices, prayer items and Indian entertainment memorabilia aplenty at the many Indian shops and vendors. Home to traditional Indian traders since the 18th century, Little India is the epicenter of Georgetown's Indian heritage. Making it a perfect place for those seeking a different type of shopping experience.
Solo , Couple , Friends , Family
The perfect way to experience Little India is by walking its streets and night market.
For something a bit different, you can also take a trishaw ride for RM1.50 per kilometer to get to Little India.
MBPP Rapid Penang CAT is a FREE shuttle bus service. CAT, which stands for Central Area Transit, is an initiative of the Penang Island Municipal Council (MBPP) and Rapid Penang that covers a route from Jetty to Penang Road and back. Along the way, it makes 19 stops at strategic points of interest. The service runs from 6:00 am until 12:00 am. Apart from the route around Komtar, the shuttle service also roves within the core and buffer zones of the George Town Unesco World Heritage Site.
To avoid any issues of getting sick or food poisoning, try to avoid the open air fruit stalls for risk of contamination. Although they may be tempting on a hot day, it's best that you choose other ways to stay cool and refreshed. Try the refreshing coconut juice for a tastier and healthier alternative. Another great thing about Little India is you can enjoy Indian or mamak food at its best during any time of the day as this place offers plenty of 24-hour restaurants. Have a budget prepared around RM30-RM50 for a single meal at the many nasi kandar and Indian restaurants here. Prices may vary for the type of dish you take i.e chicken, fish, squid; so remember to check the pricing before indulging.