To experience the taste of Asia that Tioman has to offer- with a touch of nature. Explore into the wilderness to sunbathing at the beach, Tioman has it all!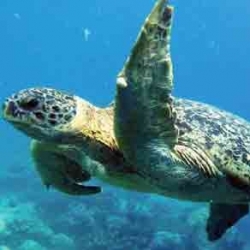 Tioman is well known for a diving and snorkeling paradise, just like Redang and Perhentian in the north of Peninsular Malaysia. Usually you pay around RM90 for each dive - this includes use of equipment. Non-divers can enjoy a bit of snorkeling at one of the many snorkeling sites around the island. Most resorts have a house reef; where you can snorkel right in front of your cabana. Tioman is popular among those that like fishing. Deep-sea fishing trips can be arranged at many places on the island.
Spend your day relaxing by the beach of Paya. Paya Beach is the must go to place to check out on your visit in Tioman Island. The vibe of the beach gives a very relaxed environment that soothes out all your tensed senses. The Paya Beach Resort is the perfect place to get excellent messages whilst sipping through watermelon juice while enjoying the sunset.
For the best diving experience, the best time to go is on March - September.
Solo , Couple , Friends , Family , Group
Tioman has two varieties of food that you can get at such reasonable prices. They serve the best local and western food- island style. For local food, make sure you choose the best place that serves great Nasi Goreng or Roti Canai, especially if it's made by the locals themselves. Besides that, there are also stalls that sells best local Ramly Burger that is famous among Malaysians.
There are remotically a lot of places to eat at Tioman as they served the best kind of seafood cooked in both local or western style. Air Batang's ABC Restaurant is famous for their fish, prawn and squid barbeque while Juara's Santai Bistro is a perfect place to sample regional delights including sambalprawns, spicy tom yam soup and mixed vegetable salads.
Assalamualaikum - Peace be upon you
Thank you - Terima kasih
Selamat jalan - Goodbye
Selamat petang - Good evening
Take care - Jaga diri
Ikan - Fish
Makanan laut - Seafood
Karang - Corals
Selam - Dive
Makan - Eat
Minum - Drink
Make sure you choose the perfect date to go to Pulau Tioman. Do not pick during school holidays as the Island would be packed with people and avoid going during monsoon season as the weather will be horrible.
In Tioman, there is a lot of places that you can choose to stay as there is several villages there. Make sure you pick the right one according to your budget. Where you stay should be comfortable as that will be your temporary home while you're in Tioman.
Your ferry ticket to Tioman is recommended to be bought earlier when you have already confirmed your planned trip. The best way to travel to Tioman is to take the ferry from the Mersing Jetty. Buy your return ticket as soon as you arrive at the jetty so it won't be a hastle for you.