Known as one of the most expensive reefs in Tioman, divers get to witness a rich variety of fishes including angel, puffer, snapper, batfish and stingrays!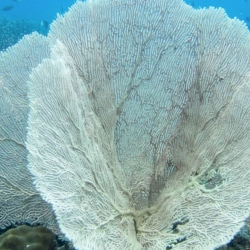 Operational Hours
| | |
| --- | --- |
| Monday | 12:00 pm to 06:00 pm |
| Tuesday | 12:00 pm to 06:00 pm |
| Wednesday | 12:00 pm to 06:00 pm |
| Thursday | 12:00 pm to 06:00 pm |
| Friday | 12:00 pm to 06:00 pm |
| Saturday | 12:00 pm to 06:00 pm |
| Sunday | 12:00 pm to 06:00 pm |
If you are an avid diver, Tiger Reef is known to be one of the best diving sites in Tioman Island. Tiger Reef is an underwater pinnacle starting around 10 metres deep and can reach down to 22 metres deep. Here, you will get to see amazing sea creatures such as colourful lively corals and plenty of rare fishes.
If you are looking for a much smaller place to dive in that does not have a cluttered reef, then Golden Reef should be your next visit after Tiger Reef. Both of these reefs are in between Labas Island and Sepoi Island. The boulders at Golden Reef is slightly smaller than at Tiger Reef, but it is still covered by dense coral growth. The bottom of Golden Reef is sandy and it is home to sea whips. This reef is famous for a variety of puffer fishes. Plus, it's an easy swim since it's more shallow than usual. Divers also get to spend a longer bottom time in the area.
You definitely cannot bring home the sea creatures in Tiger Reef! How about telling your loved ones a story of your diving experience here? The beautiful underwater scenery in Tiger Reef will be worth sharing with your family and friends.
Solo , Couple , Friends , Group
You can get here by boats from the shores of Sepoi Island or Labas Island as Tiger Reef is located between these two islands. The boat ride to Tiger Reef will take approximately 75 minutes.
The undercurrent at this diving spot can be quite strong sometimes, so it is only suitable for open water divers only. There are many boulders here that are covered with hard and soft corals as well as barrel sponges, so make sure to be extra careful when you dive. Get your underwater camera ready as during the right season, you might get to see a whale shark! That'll be something you will never want to miss. It is recommended to dive from March until November.