Explore the scenic underwater man-made landscape of Batu Malang and swim through the area to find barracudas, angelfishes and nudibranchs.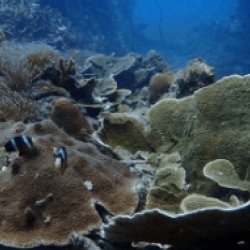 Operational Hours
| | |
| --- | --- |
| Monday | 08:00 am to 08:00 pm |
| Tuesday | 08:00 am to 08:00 pm |
| Wednesday | 08:00 am to 08:00 pm |
| Thursday | 08:00 am to 08:00 pm |
| Friday | 08:00 am to 08:00 pm |
| Saturday | 08:00 am to 08:00 pm |
| Sunday | 08:00 am to 08:00 pm |
Also known as Malang Rock among tourists, Batu Malang actually means "unfortunate rock" in Malay. It is a very popular diving spot in Pulau Tioman. The entire diving spot is made up of rocks with good and healthy-hard corals. The place sometimes can be really shallow, so it is a perfect spot for beginners to dive in the late afternoon.
The amazing experience that you can bring back from Malang Rock is unforgettable. As soon as you are set to dive, you will get to see a variety of fishes life that are truly mesmerizing and if you are lucky enough, you can get to see pelagic fishes passing by. This is also a great spot for spotting and diving with sharks. Yes, they come out here to have a little fun sometimes. Never get too afraid to swim with those sharks as it will be your most remembered adventure.
The only thing that you can do around Malang Rock is dive in the shallow water that is 16 meter deep and experience an underwater adventure of your lifetime. If you plan to take up a diving lessons, here would be a nice place for you to get a certified diving license. It would cost around RM1000 - RM1500 to complete your diving course. Other than that, you can also choose to do fun dives and scuba diving here. However, you can also check out other nearby diving spots including Sepoi Island, Tiger Reef and Golden Reef.
Solo , Couple , Friends , Group
You can get to Malang Rock by boats. There are two main access way. One is from Tulai Island which is a 5 minutes boat ride and the other one is from Salang Village which is a 30 minute boat ride.
The best time to go diving in Malang Rock is from March to July. It is the ideal time as there are no school holidays, so the place won't be packed with people. You can access easily to Malang Rock from the shore of Tulai or Salang Village. It is not recommended for you to come here during monsoon season or rough water days. If you've had earlier plans arranged, be sure to double check the available diving hours by asking the instructors or diving guides here as it mostly depends on the weather and tide.