A walk down Carpenter Street evokes a sense of nostalgia of what Kuching was like in the good old days while offering you great shopping and dining options.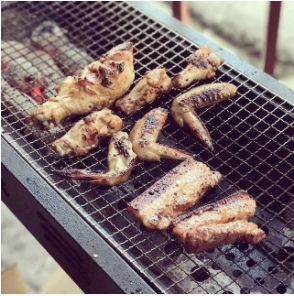 Operational Hours
Always Open
If you're in Kuching, Carpenter Street is a great place to savor some delicious food and experience what it was like before shopping malls and the modern era came into play. Traditional shophouses dominate both sides of the street although there are a few backpacker lodges set up recently as well. You will find many local shops here as well for daily necessities as there are bookstores, goldsmiths, coffee shops and furniture shops, with some even operating since the '60s!
Carpenter Street is a foodie's lane filled with Kuching's delights. Ask any Kuching-ite where they would go for an authentic bowl of Kolo Mee and most of them would point you towards Kim Joo's in Carpenter Street. Other than that, you can also find famous local food such as Kueh Chap, Sarawak Laksa and the famous Pork Satay in a food court located nearby Lau Ya Keng Temple.
Carpenter Street is famous for its furniture shops. Pop into a few of them and see if there is anything you would be interested in! Besides furniture, there are many souvenir shops along this road along with antique bookstores.
ust on the edge of Kuching Waterfront, you can have a stroll along Square Tower which was built in 1879 with architecture unique to that time and provides a great space for photography. If that doesn't tickle your fancy, why not hop on a taxi boat across the Sarawak River and visit Fort Margherita, an important monument for Sarawak's history. It houses the Brooke Gallery which exhibits the history of the state during the rule of Brooke Dynasty.
Solo , Couple , Friends , Family , Group
From the famous Kuching Waterfront, Carpenter Street is only a 5-minute walk South of the waterfront. Another point of reference is the Plaza Merdeka mall, which is also located 5 minutes away from Carpenter Street.
Make sure to bargain if you choose to buy trinkets or similar items here! You can easily shave off up to 20% of the prices.
If you have your own car, it's better to park a little further or in a mall and walk to Carpenter Street instead as parking is difficult to find in its vicinity.
Wear comfortable shoes and light clothing as it's an open air street and you'll be doing plenty of walking.
Although the place will be quite crowded during lunch hour till late in the evening, it is best to come here during that time as most shops will be open.
There are plenty of busy streets nearby filled with tourists. To be sure you are at the right place, you will notice the grand entrance of Carpenter Street that looks like a huge temple gate. The old street runs from Jalan Tun Abang Haji Openg to Jalan Ewe Hai. It is also adjacent to the Main Bazaar.
Chinese New Year would be a great time to visit Carpenter Street as the area will be lively and decorated with traditional ornaments.