Kuching brings together the best of Sarawak with its rich cultural and colonial history along with amazing natural escapades in the Borneo rainforest.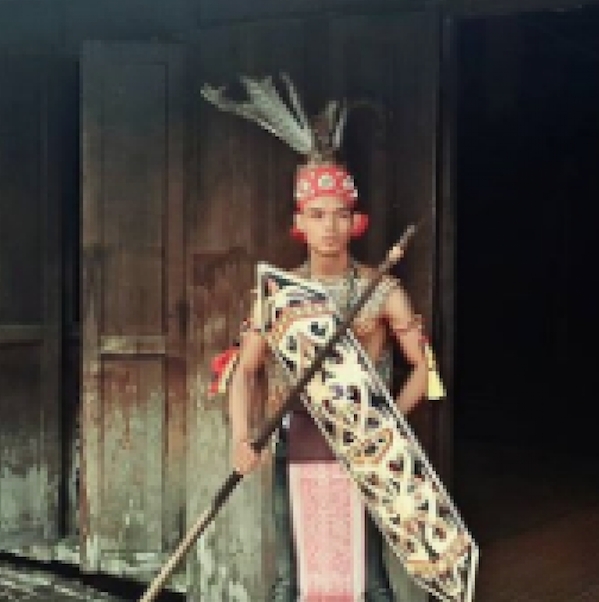 The Sarawak Cultural Village located North of Kuching is the best place to learn all about the ethnic tribes and cultures of the people of Sarawak, all under one roof. A hike through the Bako National Park brings you to beautiful beaches and the dense tropical rainforest unique to this part of the world. Floating down the Sarawak River in a kayak is also a great way to calmly navigate the lush forests while being able to see wildlife such as hornbills and macaques in their natural habitats.
For a more in depth look into the locals' way of life, consider joining a homestay in a longhouse for a few days. Here you can experience the traditional pastimes, cooking styles and learn the traditional lifestyle of one of the many ethnic groups in Sarawak.
The Astana, a palace used by the Rajah's of Sarawak during British rule of the state is a sight to behold for it's historical significance and unique architecture. Just on the opposite side of the river, you can find the equally attractive Fort Margherita, which still retains it's original features and structure from a hundred years ago.
Mount Santubong looms over the Damai tourism area at an elevation of 810 metres. It's a prominent landmark in the area and has clearly marked trails that lead to the peak and waterfalls along the way, which you can trek yourself without a guide for free! The nearby coastal town of Kampung Buntal is a good place to find fresh catch from the sea and a traditional fishing villages.
The Sarawak State Museum is an excellent avenue to learn all about the history and evolution of the state. It also has many exhibits showcasing the various indigenous tribes of Sarawak. For a free and easy day in the town, walk up the Kuching Waterfront for scenic views and do some shopping at local markets while indulging yourself in the multiple street food stalls.
January - Chinese New Year
June - Hari Gawai
July - Rainforest World Music Festival
August - Kuching Festival
All year round
Solo , Couple , Friends , Family , Group
Kolo Mee, Sarawak Laksa, Sotong Kangkung (direct translation: squid kale), Mee Jawa Rabak, Kuching Siew Pau (baked bun), Teh C Peng (brown tea layered with evaporated milk and sago sugar), Pansuh Chicken
Kenyalang Market or C121 Food Station, Poh Lam Laksa in Chong Choong Cafe, Electra food court, Jalan Main Bazaar, Tong Kee, KOPI 'O' CORNER, Lepau Restaurant
There is Bahasa Sarawak, a local's rendition of the Malay language spoken throughout Malaysia. However, plenty of Sarawakians also speak regular Malay, English and Mandarin in Kuching. Here is some guide for you to speak in the local Sarawakian language:

Kamek - I
Kitak - You
Auk - Yes
Sik - No
Igek - Piece
Kamek Mauk Pergi Jamban Dolok - I Would Like To Go To The Toilet
Kitak Dari Siney? - Where Are You From?
Nyaman Juak Makanan Tok - This Food Is Quite Tasty
Kamek Ngupok/Mupok Dolok - I'd Like To Make A Move
Nama - Name
Maok - Want
Jamban - Toilet
Duit - Money
If you are planning your trip to Kuching, try to avoid the wet season from October to January every year as it might interrupt your itinerary.
For a more interesting cultural adventure, coming here during June where the Harvest Festival (Hari Gawai) is held will be an exciting experience for you to remember.
Remember that local markets such as the ones at Main Bazaar and the night markets operate solely on cash.
The weather in Kuching is humid and tropical. It's best to keep an umbrella or poncho with you as unpredictable showers do occur often.
Wear light clothing as it is quite sunny and hot along with comfortable walking shoes.
Dress modestly and act respectably when visiting places of worship in Kuching such as the many temples and other religious sites of the tribe.
Street food eateries are your best bet for a good breakfast, lunch and dinner! Be sure to head to the ones where the locals gather before the seats quickly fill up.
Be wary of peddlers trying to sell you expensive tours, most of the excursions can be done independently by yourself with a little planning for a fraction of the cost they charge.