A challenging hike up Gunung Stong gives you the chance to simultaneously experience dense rainforest, high peaks, caves, rivers, waterfalls and wildlife!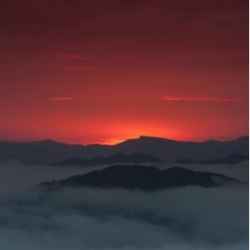 Operational Hours
Always Open
Gunung Stong is located in the Gunung Stong State Park where you can find 7 other unique peaks in this mountainous area. Gunung Stong itself is 500 million years old, with a dome shaped granite top (no scenic views from here!) and peak at 1422 metres above sea level.
After settling into Baha Camp (as most hikers and campers do), you can begin to make you way to the seven step Jelawang Waterfall! It's the highest waterfall in Southeast Asia with a drop of ~300 metres! You will have a great time enjoying the pool at the base of the waterfall.
Besides Gunung Stong, you could also opt to hike the other peaks nearby (with a guide of course) such as Gunung Ayam and Gunung Baha according to your respective fitness level.
Rucksack/backpack
Flashlight
Pack light food and snacks
Sleeping bag
Raincoat/poncho
Waterproof hiking shoes with a profile
Sandals
Protective headgear
Torchlight/headlamp
Whistle
Hat/cap
Gloves
Camera
Swimsuit
Towel
Sun block
A few pairs of socks
Insect repellant
Your personal medications and toiletries
There is a campsite facility called Baha Camp which rests at 460m above sea level. You can set up your own tent here for RM 3 or rent a hut at RM 10 per head. There are kitchen stoves, campsite toilets and hot water in flasks throughout the day.
Hike with a guide.
Do not stray off the path or wander away on your own.
Be careful when at the waterfalls as the rocks are very slippery.
Check in with someone at the camp before you go on the hike.
Use a trekking pole to reduce the strain on your knees during the hike.
Check the weather upon planning your hike.
The best time to visit is during the middle of the year, when it is less rainy.
Remember to register yourself to get a hiking permit before you start.
Do pay a visit to the nearby cave systems such as Gua Gelap and Gua Keris.
In Gua Gelap, you'll have to get on your belly and crawl through a small hole!
Do your trekking in the morning to avoid the heaty afternoon sun and occasional downpours. Plus, you get to enjoy the morning mist!
The climb up to the peak usually takes around 3-4 hours depending on your fitness level. Plan your time here properly and opt to stay overnight if it's already late for you to hike back down.